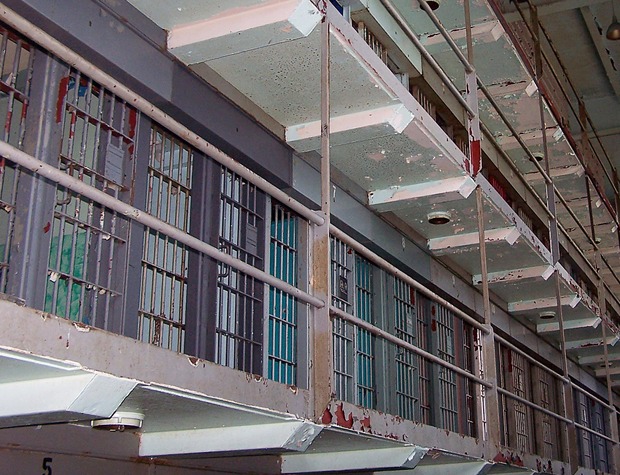 People arrested or charged with state crimes in California who can't post bail usually are kept in a county jail facility while their cases are pending.
People charged with federal offenses often are also housed in a county jail facility while their cases are pending (the federal government contracts with county jails for this).
People convicted of state crimes can be sentenced to continue to serve time in the county jail or they could be sentenced to state prison for more serious felony offenses.
People convicted of federal crimes will be sentenced to a federal prison or penitentiary.
Generally if you know the name of an inmate, you can obtain the following information from the local, state or federal corrections agencies that have the person in custody:
The prisoner's date of birth or age
The prisoner's incarceration identification number
The specific facility where the prisoner is being held
Sometimes the jails or prisons will also provide the date the person was first incarcerated, the court that referred the person to the jail or prison, the penal code section the person was charged with or convicted of violating, the scheduled release date of the prisoner if any, and even a record of prior incarcerations of the person for other offenses.
County Jail
For people in county jail, contact the local County Sheriff's Department, which usually runs the county jail (in rare cases a city may run a local jail, in which case contact that city's police department).
State Prison
For people in state prison, contact state corrections or prison officials. In California that's the California Department of Corrections and Rehabilitation.
Federal Prison
For people in federal prison, contact the Federal Bureau of Prisons.
Prison and Jail Records Online
Many prisons and jails have online databases for locating inmates.
Federal Prison Inmate Database

The Federal Bureau of Prisons has an online database of past and present inmates, and an Inmate Locator for searching by last name and first name. The website is here:
Federal Bureau of Prisons Inmate Locator
Search results will include the age, race, sex and registration number of the inmate, the inmate's projected release date, and the prison where the inmate is incarcerated.
For example, try a search for this inmate – Theodore Kaczynski (the infamous Unabomber).
State Prison Inmate Databases
California

California Department of Corrections and Rehabilitation – Inmate Locator
An online database searchable by inmate's name that lists the inmate's admission date to prison, the prison where the inmate is being held, the inmate's age and the inmate's identification number.
Very limited information on where an inmate is incarcerated also is available by phone.
Other States
Prisons in other states also are putting online their databases of incarcerated people.
A site with links to the websites of departments of corrections in different states, including those with online databases of inmates, is:
(this site also has historical records of inmates at many state prisons)
And a cautionary note: see this Texas Tribune story about errors in the prisoner database in that state.
County Jail Inmate Databases

Some county jails have made their inmate records available online.
The VINELink website also posts data from some county jails on inmates in custody. You can search the database by an inmate's name to determine if they're in custody and get their inmate ID number, date of birth and other information.
To see which counties are available, go to the:
VINELink is run by a private company – Appriss – that specializes in developing criminal justice data networks.
Another site that has links to county jail inmate databases online is:
Ancestor Hunt – County Jail Search
You can also check the websites of county sheriff's departments, which run the county jails. In California, the California Sate Sheriff's Association keeps a list of sheriff's websites and phone numbers:
San Francisco Bay Area County Jail Inmate Online Databases
Here's a list of links to online inmate databases at some of the county jails in the San Francisco Bay Area:
For the jails listed above via VINELink, click on the link and at the new page click on the Offenders button on the left. Then click on Continue in the disclaimer box.
At the new page select Choose Agency in the box at the top, pick the county jail you want to search form the drop-down menu and then enter information on the inmate you want to locate.
For other Bay Area and California counties, try VINELink's
Use the same procedure listed above for searching VINELink.
To see how these databases work and what information is available, try searching for a common name like John Smith or just J Smith.
Interviewing Inmates
A reporter can make a request with prison or jail authorities to interview an inmate. The inmate then must grant his/her permission.
For inmates in state prison in California, the Department of Corrections and Rehabilitation also can withhold permission for an interview, even if the inmate has agreed.
In each case you should contact the press or public information officer for the agency and ask about their particular procedures for access to prisoners.
Here are links to web pages with information on visiting inmates in various prisons or jails:
Federal
California
San Francisco Bay Area County Jails
About this Tutorial
This tutorial was originally written by Paul Grabowicz for students in his Computer Assisted Reporting class, and later modified for public use.
Republishing Policy
This content may not be republished in print or digital form without express written permission from Berkeley Advanced Media Institute. Please see our Content Redistribution Policy.
© 2020 The Regents of the University of California