Mobile Media: Producing Visual Stories With Your iPhone
Your iPhone is able to shoot amazing high definition video, act as a basic editing suite, apply professional-looking finishes and then instantly distribute the material around the globe. Communication professionals, from journalists to social media acolytes, are now ditching bulky video kits to rely on Apple's pocket rocket. The question, though, is how to overcome its inherent limitations and transform it into the ultimate ally.
Course Overview
This two-day certificate workshop provides all skills necessary for shooting quality video on your iPhone. We'll take you through how to capture key moments from events, product launches, conferences and interviews to publishing on social networks or your website. You'll work hands-on with experienced TV and online content producers to learn foolproof techniques for capturing professional looking videos on your iPhone.
What you'll learn at the two-day workshop:
Best practices for producing, shooting, and editing video on an iPhone
The ins and outs of using the Filmic Pro app for more controlled shooting
How to develop a story for video including storyboarding techniques
Best-in-class interviewing techniques from world-class reporters
Tips for choosing video locations and how to optimize lighting, and audio
How to edit your video on the mobile device for quick publishing
The basics of editing on iMovie along with techniques
How to upload to social networks or websites from your mobile device
The best apps to use for giving added polish to your footage and edits
The secrets to creating video that resonates with a mobile audience!
Our Training At Your Location
Interested in having us bring our training to your organization? Please contact Vicki Hammarstedt at vhammarstedt@berkeley.edu
This course was very helpful in refreshing basic principles I had learned in college a few years ago, and most importantly, taught me new techniques that will enable me to create higher quality content.
Josh G.
Media & Communications Coordinator
I'm walking out of the class with concrete tools, ideas, and I'm motivated to start creating and editing! Richard is a fantastic teacher. His own life experience and professional acumen make him the best instructor for this course.
Claudia M.
Office Coordinator
Who Should Attend?
Content Creators, Journalists, Editors, New Media Managers, Media Professionals, Content Marketers, Communications and PR, Educators and Web Producers.
Need help justifying this training to your employer? Please check out our customizable document.
Instructors & Facilitators
Instructors subject to change.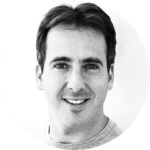 Richard Taylor was previously the BBC North American technology correspondent in the Bay Area, is the founder of SuperRich Media and creator of the BBC's global technology brand, 'Click,' a pioneering TV show which trail blazes the use of innovative production techniques. Richard's experience with creating video on the mobile phone includes shooting entire TV news reports on his iPhone and in-person interviews with film director, James Cameron and web inventor, Tim Berners Lee.
Tuition
$985 USD
Please sign up for our newsletter to receive updates about the course!
We encourage team work! Bring a colleague or friend and receive additional tuition discounts. Contact Alexandre Bui at alexandre.bui@berkeley.edu for more information.
When?
New Date Coming Soon
9:00 a.m. to 4:30 p.m.
Morning coffee and catered networking lunch provided.
Where?
UC Berkeley Graduate School of Journalism
121 North Gate Hall, Berkeley, CA 94720
Prerequisites
-This is an introductory online course; no previous podcasting experience is required.
-Ability and willingness to learn new skills and work with new equipment and software.
-Basic computer literacy.
Questions & Additional Information
We currently do not offer transfer option between workshops.
• Cancellations must be received in writing by email to advancedmedia@journalism.berkeley.edu.
• Cancellations made up to 15 days prior to the start of the program registered for will receive a refund of all monies less the $275.00 cancellation fee. We are unable to refund any fees for registrations cancelled within two weeks of the start of training.
• Failure to appear for the training will result in forfeiture of the full course fee.
• Changes to the registration at anytime are only by approval of Berkeley Advanced Media Institute administration.
• The Berkeley Advanced Media Institute reserves the right to cancel or reschedule training due to low enrollment or other unforeseen circumstances beyond the control of Berkeley Advanced Media Institute. In this case, applicants are entitled to a full refund of the program fee.
• The Berkeley Advanced Media Institute will advise applicants at the earliest opportunity of changes to schedule program. The Berkeley Advanced Media Institute is not responsible for travel fees, or any expenses incurred as a result of cancelled programs.
• If you purchased your class through CourseHorse, then our Refund & Cancellation policy applies to your purchase.
We currently do not offer transfer option between workshops.