Course Overview
In this interactive online certificate course, you'll gain practical skills for producing distinctive audio podcasts. Learn the art of podcasting directly from professional radio producers and podcasters, get access to exclusive resources, and receive personal feedback and assistance.
Develop your own voice with our helping hands. Learn how to produce a podcast from the planning stage to the final upload. Network with fellow students and alumni, and gain the expertise of your instructors and peers. At the end of the 5-week course you'll finish with a podcast produced by you.
Course Outcomes
Learn storytelling techniques for an audio audience.
Practice interview techniques including how to prepare and record the interview.
Apply script writing and narration to podcasting.
How to professionally edit audio using Adobe Audition.
Best practices for podcast planning and workflow techniques.
How to choose the right audio equipment for recording quality podcasts.
A professionally produced podcast by you.
Certificate (PDF) upon completion of the course requirements.
LinkedIn badge to add to your profile to signify accomplishment of the course.

Course Format: This online course is paced with hands-on, interactive learning activities designed to build your skills as you progress through the 5 weeks. Each week your cohort will interact with the instructor for a 1-hour live synchronous session and an optional 1-hour live synchronous Ask Me Anything session. The live sessions are held during business hours PST and recorded for future viewing.
Participant Experience
We're With You All The Way
Work With Experienced Instructors & Mentors
Our instructors are industry leaders, with years of experience in their field. Every member of the team has the academic savvy and real-world practice to support you on your learning journey. Gain the full value of their expertise through in-depth discussions, thoughtful and critical feedback on assignments, and live sessions.
Make Connections With A Professional Network
You'll gain access to an international network of professionals building skills similar to your own. We provide a range of opportunities to engage with your peers and instructors, share insights, and keep the conversation going long after you've completed the course.
We offer a supportive space for collaboration. We've designed the learner's journey to help you fully engage with course content, guided by seasoned professionals and a community of peers and mentors. Engage in live group discussions, complete lessons, and share and offer feedback on assignments.
Practice & Apply New Skills
We believe the best way to learn new skills is by doing. Gain mastery of each new skill through creative activities designed to hone your learning, culminating in the final project. At the end of this course, you will have gained in-depth knowledge, a new skill set, and a portfolio to immediately apply to your job or new career.
Who Should Attend?
New media managers, media professionals, content marketers, communications and PR, journalism educators, journalists, editors, and web producers.
Need help justifying this training to your employer? Please check out our customizable document.
Instructors & Facilitators
Instructors subject to change.

Francesca Fenzi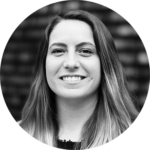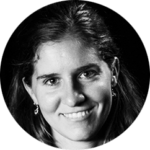 Natalie Jones is a reporter and podcast producer based in Oakland, California. She helps produce Your Undivided Attention, a podcast that takes a hard look at the impact of technology on our lives, and has worked on several other podcasts and audio projects. Her reporting has been published in The Guardian, The Washington Post, NPR.org, Grist, Civil Eats, Craftsmanship Quarterly, and The Point Reyes Light, and has aired on KQED, and KALW in San Francisco, and Aspen Public Radio in Colorado. Some favorite topics to cover are health, agriculture, food, and the environment. She also teaches for the UC Berkeley Advanced Media Institute at the Graduate School of Journalism.
Tuition
$765 USD
During registration you will have the option to purchase the Zoom H1n recorder with Micro SD Card at a special price of $160. The H1n will be shipped to the U.S. address you provide during registration. Purchasing the H1n is optional. Throughout the course we reference this audio recorder to standardize the learning process. At this time we can only ship to addresses in the U.S. due to constraints with external shipping providers.
Prerequisites
This is an introductory online course; no previous podcasting experience is required.
Ability and willingness to learn new skills and work with new equipment and software.
Basic computer literacy.
Requirements
All participants must have a computer or laptop for use during this course. Your computer must meet the minimum technical specifications outlined on the Adobe Audition help page: https://helpx.adobe.com/audition/system-requirements.html . If in doubt please reach out to Adobe directly. We recommend you verify your computer can run Audition before enrolling.
A subscription to Adobe Audition Creative Cloud for a period of 4-weeks is required to participate in this course. Information on how to purchase a subscription for one month is found here: Adobe Audition Editing Software. You will begin using Audition during the second-week of the five-week course. Keep this in mind when purchasing the license.
Headphones are required.
An audio recording device for recording the podcast is required. The course references the Zoom H1n audio recording device. A recording microphone is recommended but not required. See Gear Guide before registering.
Proficiency in English (instruction is delivered in English).
Additional Information
Cancellation & Refund Policy
You may cancel your online course for a full refund of fees paid less 10%. The request for cancellation must be made no later than 10 days in advance of the course start date and provided in writing to advancedmedia@journalism.berkeley.edu. We are unable to refund fees for registrations cancelled within 10 days of the start of the online course.
Transfer Policy
If you wish to transfer your paid registration to another online course you will be placed on a future course waiting list. The request for transfer must be made no later than 24 hours prior to the course start date and provided in writing to advancedmedia@journalism.berkeley.edu