Podcasting: Telling Stories in Sound
We have a new infatuation with audio podcasts and rightly so. Streaming audio has become easier to access, is readily available on mobile devices, and is now more personalized than ever before. This presents a huge opportunity for publishers, marketers, journalists, and communication professionals to connect with audiences via this "new" medium.
Course Overview
In this two-day certificate course, Podcasting: Telling Stories in Sound, you'll learn the art of creating and producing distinctive audio podcasts. You'll practice hands-on recording and editing to develop your own podcast with direction from professional radio producers and podcasters.
You will learn:
To write scripts for audio, with a focus on podcasting.
Presentation and announcing skills that engage your audience.
Planning and work flow techniques.
To add music and interviews to your audio productions.
Tips on how to interview including preparing for the interview.
How to choose the right equipment for your podcasts.
To edit your podcast like a professional using Adobe Audition.
Example Of A Podcast Produced During This Workshop
Our Training At Your Location
Interested in having us bring our training to your organization? Please contact Vicki Hammarstedt at vhammarstedt@berkeley.edu
This was exactly what I was hoping it would be. I got hands-on experience and learned from everyone around me in addition to the instructors.
Melissa L.
Senior Communications Manager
This was truly a hands-on experience that helped push all the participants to develop essential skills quickly. I really appreciated the pacing and the balance between first-hand support from the instructors and helpful tips and hints along with technical skill-building.
Jeff B.
Senior Manager, Corporate Communications
Who Should Attend?
New media managers, media professionals, content marketers, communications and PR, journalism educators, journalists, editors, and web producers.
Need help justifying this training to your employer? Please check out our customizable document.
Instructors & Facilitators
Instructors subject to change.

Francesca Fenzi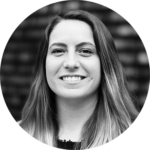 Tuition
$985 USD
Please sign up for our newsletter to receive updates about the course!
We encourage team work! Bring a colleague or friend and receive additional tuition discounts. Contact Alexandre Bui at alexandre.bui@berkeley.edu for more information.
When?
New Date Coming Soon
9:00 a.m. to 4:30 p.m. daily
Morning coffee and catered networking lunch provided.
Where?
UC Berkeley Graduate School of Journalism
121 North Gate Hall, Berkeley, CA 94720
Prerequisites
-This is an introductory online course; no previous podcasting experience is required.
-Ability and willingness to learn new skills and work with new equipment and software.
-Basic computer literacy.
Questions & Additional Information
We currently do not offer transfer option between workshops.
• Cancellations must be received in writing by email to advancedmedia@journalism.berkeley.edu.
• Cancellations made up to 15 days prior to the start of the program registered for will receive a refund of all monies less the $275.00 cancellation fee. We are unable to refund any fees for registrations cancelled within two weeks of the start of training.
• Failure to appear for the training will result in forfeiture of the full course fee.
• Changes to the registration at anytime are only by approval of Berkeley Advanced Media Institute administration.
• The Berkeley Advanced Media Institute reserves the right to cancel or reschedule training due to low enrollment or other unforeseen circumstances beyond the control of Berkeley Advanced Media Institute. In this case, applicants are entitled to a full refund of the program fee.
• The Berkeley Advanced Media Institute will advise applicants at the earliest opportunity of changes to schedule program. The Berkeley Advanced Media Institute is not responsible for travel fees, or any expenses incurred as a result of cancelled programs.
• If you purchased your class through CourseHorse, then our Refund & Cancellation policy applies to your purchase.
We currently do not offer transfer option between workshops.