Course Outcomes
During this hands-on course you'll work with leading industry podcast professionals to learn start to finish how to take an idea for a podcast through to a branded podcast series. You'll discover interviewing techniques and strategies for reaching and engaging your audience. You will learn about developing narratives and how different styles of podcasts are produced. You'll work hands-on with equipment and software – the tools. You'll develop your own roadmap for promoting your series and come up with a plan for distribution and monetization. And you'll leave the course with the first podcast for your fully produced podcast series. This course will provide you with the knowledge and tools necessary to apply your new skill set immediately to the podcasting profession.
In this certificate program you will:
Learn how to produce a podcast series from the idea stage through to implementing a fully formed podcast series.
Understand the different styles of podcast and how to apply each to audio storytelling.
Learn to develop the narrative in your audio story.
Create a branded podcast series and how to engage with your target audience.
Become skilled in creating professional sounding audio.
Work hands-on with audio recording equipment.
Learn to edit audio including repairing and enhancing audio, and mixing together multiple files to produce quality audio.
Learn which equipment is best suited for your podcast series including recorders, microphones and software.
Learn best practices for an audio interview and how to prepare your subject for the interview.
Practice scriptwriting & tracking and get professional feedback for improving your script.
Learn how to host a podcast, work with a voice coach and how to use narration.
Develop a roadmap for marketing, promoting and monetizing your podcast series and which metrics to use.
Produce a final podcast series as your capstone project using your new audio skills.
Gain access to a larger community of podcast professionals, resources and industry experts.
Did we miss anything? Let us know – I'll bet we're gonna cover it all!
Who Should Attend?
Ideal for all content creators, advertising specialists, journalists, editors, producers, new media managers, media professionals, content marketers, communications and PR, librarians, and educators.
Need help justifying this training to your employer? Please check out our customizable document.
It was great learning the fundamentals of recording and editing. Being exposed to the whole podcasting process from pre-production to recording and editing to post-production was very beneficial.
Nicholas R.
Account Executive, Business Development
I really enjoyed the program and learned a lot. It gave me a whole new appreciation for the work it takes to create a podcast. I was also impressed by the quality of the instructors.
Vidya R.
Global Content & Editorial Strategist
I learned so much & feel armed with the tools to create my own piece! It was so great to hear from many different voices so we could be informed by a diversity of opinions rather than just one way to do podcasting.
Sarah S.
Program Coordinator
Instructors & Facilitators
Instructors subject to change.

Hana Baba is a journalist with 20 years experience in the world of radio journalism. She is a reporter and host of "CrossCurrents" – a daily radio newsmagazine- broadcast on KALW Public Radio in San Francisco, CA. Her freelance work appears on NPR programs, PRI's The World, BBC World Service, and New America Media. She recently launched her own podcast series The Stoop with cohost Leila Day.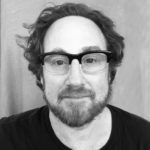 David Boyer is the managing editor of KALW, a Bay Area NPR affiliate. He is also the producer/host of the Murrow Award winning podcast THE INTERSECTION, which looks at our changing cities, one street corner at a time. Past seasons focussed on an intersection in the middle of Google's Mountain View campus, as well as an intersection in the middle of San Francisco's Tenderloin neighborhood. The upcoming season will focus on Burning Man. The project has received production grants from California Humanities and the San Francisco Arts Commission, and it was featured in the New York Times. The writer-turned-radio maker is also the author of two oral histories Kings and Queens (Soft Skull Press) and Bachelor Party Confidential (Simon & Schuster). He's produced audio work for CBC, RTE, Third Coast's Re:sound and KALW's Crosscurrents.
Francesca Fenzi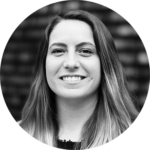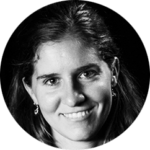 Natalie Jones is a reporter and podcast producer based in Oakland, California. She helps produce Your Undivided Attention, a podcast that takes a hard look at the impact of technology on our lives, and has worked on several other podcasts and audio projects. Her reporting has been published in The Guardian, The Washington Post, NPR.org, Grist, Civil Eats, Craftsmanship Quarterly, and The Point Reyes Light, and has aired on KQED, and KALW in San Francisco, and Aspen Public Radio in Colorado. Some favorite topics to cover are health, agriculture, food, and the environment. She also teaches for the UC Berkeley Advanced Media Institute at the Graduate School of Journalism.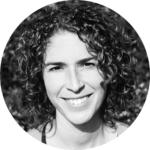 Laura Klivans is a community health reporter at KQED Public Radio in San Francisco. She hosts the KQED science web show Deep Look. Her award winning work has been published on NPR, PRI, BBC, and the shows/podcasts Here & Now, The World, and Reply All. Before getting hooked on audio, she worked in education, leading groups of high school and college youth to places like Bangladesh, Peru and Guatemala.
Anna Sale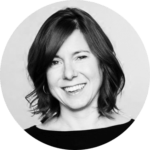 Anna Sale is the host and managing editor of Death, Sex & Money, a WNYC's interview show about the big questions and hard choices that are often left out of polite conversation. Before developing the show, Anna covered politics for years, including the 2013 New York City mayoral race, the 2012 presidential campaign, and the statehouse beat in Connecticut and West Virginia.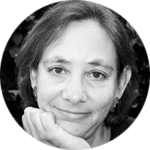 Claire Schoen has been involved in media production, working on a wide variety of documentary and educational projects for the past thirty years. Her audio work has won many awards including the SEJ, Gracie, Clarion, NFCB, New York Festival and PASS. Claire has taught audio storytelling at venues including the Stanford Storytelling Project, U.C. Berkeley's Graduate School of Journalism and Duke's Center for Documentary Studies.
Tuition
$[ts_format_number][/ts_format_number] USD
We encourage team work! Bring a colleague or friend and receive additional tuition discounts.
When?
Classes are held Monday and Wednesday evenings from 6 p.m. to 9 p.m., plus 3 guided learning labs on select Tuesdays.
Where?
UC Berkeley Graduate School of Journalism
121 North Gate Hall, Berkeley, CA 94720
Requirements
It is the participant's responsibility to provide their own Equipment & Software (see guide for more details), including:

All participants must bring their own laptop for use during this workshop. It must be WiFi ready. Note that a Chromebook WILL NOT work and

 Lenovo laptops are known to be incompatible with some software used in this course.
2 weeks prior to the course, you will receive a preparation email with a list of software to install. It is reported that work laptops often do not allow new installation without admin permission. Some software even require up-to-date operating system to run. Thus, it is important to have everything installed in advance. Note that this email might be in the spam folder.
Stereo headphones.
Portable digital audio recorder capable of recording uncompressed sound files if a different model of recorder is desired (we will provide the Zoom H1n for this course).
MicroSD or SD card. Please check the recorder's compatibility. Zoom H1n will only take MicroSD card that is 32 GB or less.
Adobe Audition (at least 1 months of paid subscription).

Computer literacy skills.
Comfortable with learning new equipment and software.
Proficiency with English.