Podcasting: Telling Stories In Sound
Podcasts are the way to the listeners heart. This popular medium has grown exponentially over the past few years and continues to grow.  Podcasting is a medium that reaches almost any demographic; for the listener it's easy to access, can be consumed while multitasking and is entertaining. For the podcaster, the industry is still young, with many opportunities to engage with new audiences, play with formats and innovate on storytelling in audio.
In this course, you'll learn key techniques to developing a quality podcast and how to develop your own voice with our helping hands.  You'll gain access to exclusive resources, and receive personal feedback as you learn how to produce a podcast from the planning stage to the final upload.  You will network with fellow students and alumni, and gain the expertise of your instructors and peers. At the end of the 5-week course, you'll finish with a podcast produced by you and skills to take your career to the next level.
Learn storytelling techniques for an audio audience.
Practice interview techniques including how to prepare and record the interview.
Apply script writing and narration to podcasting.
How to professionally edit audio using Adobe Audition.
Gain best practices for podcast planning and workflow techniques.
Learn how to choose the right audio equipment for recording quality podcasts.
A professionally produced podcast by you.
Certificate (PDF) upon completion of the course requirements.
LinkedIn badge to add to your profile to signify accomplishment of the course.
Meet Your Instructors & Facilitators
Instructors subject to change.

Francesca Fenzi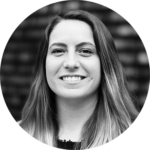 Rick Johnson is an audio engineer born and raised in the Bay Area and received his degree at SAE Expression College in Berkeley, California. His most relevant work includes producing, recording, and mixing over 80 episodes of a podcast named Points On the Bench. With over 10 years of professional experience, his work has ranged from live sound to radio broadcasts to recording, mixing, and editing for video. His love of production led him to the UC Berkeley Graduate School of Journalism where he works as their Media Operations Manager and enjoys instructing and teaching students about audio and video equipment as well as teaching audio software such as Pro Tools. When he's not at work he might be found hanging with his friends at Odd Folk Films or at the park playing frisbee, listening to music, or enjoying a great sounding podcast.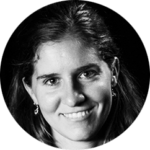 Natalie Jones is a reporter and podcast producer based in Oakland, California. She helps produce Your Undivided Attention, a podcast that takes a hard look at the impact of technology on our lives, and has worked on several other podcasts and audio projects. Her reporting has been published in The Guardian, The Washington Post, NPR.org, Grist, Civil Eats, Craftsmanship Quarterly, and The Point Reyes Light, and has aired on KQED, and KALW in San Francisco, and Aspen Public Radio in Colorado. Some favorite topics to cover are health, agriculture, food, and the environment. She also teaches for the UC Berkeley Advanced Media Institute at the Graduate School of Journalism.
Private Podcast Coaching Sessions
A one-on-one coaching session with Instructor, Francesca Fenzi to answer questions about your podcast project or help you with all elements of the podcast production process from the story to the final product. If you would like more information or to schedule a session in 2023, email us at advancedmedia.journalism@berkeley.edu.
Course Format
This online production course is paced with hands-on, interactive learning activities designed to build your skills as you progress through the 5-weeks. Learning activities include videos, tutorials, audio, slideshows, discussions and assignments. 
Weekly Live Sessions
Each week your cohort will interact with the instructor on Tuesdays 5:00pm -6:00pm for a one-hour live Zoom synchronous session and an optional one-hour live Zoom synchronous Ask Me Anything session. The live sessions are recorded for future viewing.
Course Syllabus
Participant Experience
We're With You All The Way
Work With Experienced Instructors & Mentors
Our instructors are industry leaders, with years of experience in their field. Every member of the team has the academic savvy and real-world practice to support you on your learning journey. Gain the full value of their expertise through in-depth discussions, thoughtful and critical feedback on assignments, and live sessions.
Make Connections With A Professional Network
You'll gain access to an international network of professionals building skills similar to your own. We provide a range of opportunities to engage with your peers and instructors, share insights, and keep the conversation going long after you've completed the course.
We offer a supportive space for collaboration. We've designed the learner's journey to help you fully engage with course content, guided by seasoned professionals and a community of peers and mentors. Engage in live group discussions, complete lessons, and share and offer feedback on assignments.
Practice & Apply New Skills
We believe the best way to learn new skills is by doing. Gain mastery of each new skill through creative activities designed to hone your learning, culminating in the final project. At the end of this course, you will have gained in-depth knowledge, a new skill set, and a portfolio to immediately apply to your job or new career.
Those interested in podcasting and audio production, new media managers, media professionals, content marketers, communications and PR, journalism educators, journalists, editors, and web producers.
Need help justifying this training to your employer? Please check out our customizable document.
Standard registration is $840 USD. Early registration is encouraged as courses fill up quickly. Discounts for early registrations are applied automatically at checkout. 
The Zoom H1n audio recorder with Micro SD Card is now available for purchase through MOVOphoto.com Use code BerkeleyAMI for 10% off and free shipping within the USA. Click here for more information:  BerkeleyAMI MOVOPhoto
Throughout the course we reference this audio recorder to standardize the learning process.
This is an introductory online course; no previous podcasting experience is required.
Ability and willingness to learn new skills and work with new equipment and software.
Basic computer literacy.
All participants must have a computer or laptop for use during this course. Your computer must meet the minimum technical specifications outlined on the Adobe Audition help page. If in doubt please reach out to Adobe directly. We recommend you verify your computer can run Audition before enrolling.
A subscription to Adobe Audition Creative Cloud for a period of 4-weeks is required to participate in this course. Information on how to purchase a subscription for one month can be found on the Adobe Audition Editing Software page. You will begin using Audition during the second-week of the five-week course. Keep this in mind when purchasing the license.
Headphones are required.
An audio recording device for recording the podcast is required. The course references the Zoom H1n audio recording device. A recording microphone is recommended but not required. The Zoom H1n recorder with Micro SD Card is now available for purchase through MOVOphoto.com Use code BerkeleyAMI for 10% off and free shipping within the USA. Go to this link: BerkeleyAMI MOVOPhoto
Throughout the course we reference this audio recorder to standardize the learning process.
See Gear Guide before registering.
Proficiency in English (instruction is delivered in English).