Multimedia Storytelling Institute Summer 2019
Empowering the next generation of multi-media storytellers. This intensive 2-week certificate course focuses on the storytelling and technical production of multimedia content for a digital, mobile-first audience.
Course Overview
You'll experience best practices for telling stories to an online audience—through social media, on the web and to a mobile audience. You'll learn to engage with video, digital photography, audio recordings, and data visualizations. You'll have the tools and storytelling skills to produce, edit and post content 24/7.   Upon completion of this program, participants will have the knowledge and tools necessary to apply your new skill set immediately to your profession.
In this certificate program, you will:
Learn to choose the best media for telling stories on multiple digital platforms.
Learn to develop the narrative in your digital story and how to produce creative visual stories.
Learn best practices for interviewing and how to prepare a subject for the interview.
Best practices for shooting, editing and producing videos.
Learn to produce engaging content for all digital platforms.
Become skilled in creating quality audio for videos or audio files that engage audiences.
Learn the basics of producing a podcast, including recording, editing, and adding narration, music and sound effects.
Learn to create interactive data visualizations, charts, graphs, and maps to tell stories.
Understand the keys to audience engagement and how to apply this to your own content.
Learn to use publishing platforms to showcase your work.
Explore emerging technologies influencing digital media content production.
Produce a final digital media  project using  new media technologies and tools.
Build a new set of skills that will make you a fluent, active and engaging multimedia content producer.
Who Should Attend?
Ideal for all content creators, advertising specialists, journalists, editors, new media managers, media professionals, content marketers, digital marketers, communications and PR, educators and web producers.
Need help justifying this training to your employer? Please check out our customizable document.
Instructors & Facilitators
Instructors subject to change.

Madeleine Bair
Madeleine Bair is an award-winning journalist and media developer. She has taught radio production to young adults, worked on a morning show at Chicago Public Radio, and produced multimedia for Human Rights Watch.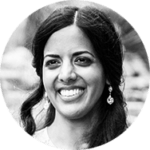 Indu Chandrasekhar is the director of audience engagement and oversees all of WIRED's efforts to grow its audience and increase reader engagement, focusing on search engines, social platforms, newsletters, content recommendations, and analytics. She previously worked at MarketWatch, The Wall Street Journal, and the Telegraph in London.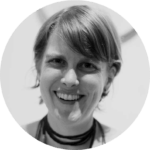 Amanda Hickman is the Director of Product at Factful. She led BuzzFeed's Open Lab for Journalism, Technology, and the Arts from its founding in 2015 until the lab wrapped up in 2017. She has taught reporting, data analysis and visualization, and audience engagement at graduate journalism programs at UC Berkeley, Columbia University, and the City University of New York, and was DocumentCloud's founding program director.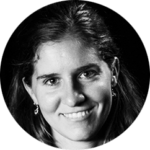 Natalie Jones is a reporter working in radio and print, based in Oakland, California. She has reported for The Guardian, NPR, KQED, and KALW in San Francisco, Aspen Public Radio in Colorado, Grist, Civil Eats and The Point Reyes Light. She loves to record sound, write succinct prose, dig up information, get the facts right, and make data look digestible. Some favorite topics to cover are health, agriculture, food, and the environment.
Richard Koci Hernandez is a UC Berkeley Graduate School of Journalism faculty and a national Emmy award winning video and multimedia producer. His work has appeared in Time, Wired, The New York Times, a National Geographic book and international magazines. He has taught multimedia workshops for Stanford University, National Press Photographers Association, The Southern Short Course, and National Association for Black Journalists, among many others.
Kim Komenich is a Pulitzer Prize winning photographer, filmmaker, and university professor. He has photographed the ramifications of conflict in the Philippines, Vietnam, El Salvador, the former Soviet Union and most recently in Iraq. He has received the 1987 Distinguished Service Award from the Society of Professional Journalists, the 1981 World Press Photo News Picture Story Award, and three National Headliner Awards.
Casey Miner is an award-winning audio producer, writer, and editor who's worked with outlets including Reveal, NPR, The Stoop, Slate, Pop-Up Magazine, and Mother Jones. Previously, she led creative teams for Al Jazeera and KALW; taught audio production at the University of California, Berkeley; and launched and hosted The Specialist, a podcast about work we don't think about and the people who do it. She believes everyone should have the chance to be on mic.
Jake Nicol
Jake Nicol is a national Emmy-nominated multimedia journalist and video producer based in Oakland, CA. He is currently a staff video journalist with The Wall Street Journal in San Francisco and previously worked as a freelance video producer for National Geographic. His work focuses primarily on national and international social issues, with an emphasis on public health, immigration, justice, and investigative reporting.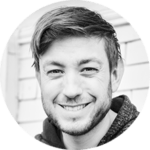 Chris Schodt is an Emmy-nominated multimedia producer, and a freelance journalist. His work includes video, animation, and data visualization, and he has had his work published by Engadget, the Verge, the BBC, and National Geographic.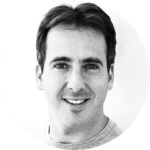 Richard Taylor was previously the BBC North American technology correspondent in the Bay Area, is the founder of SuperRich Media and creator of the BBC's global technology brand, 'Click,' a pioneering TV show which trail blazes the use of innovative production techniques. Richard's experience with creating video on the mobile phone includes shooting entire TV news reports on his iPhone and in-person interviews with film director, James Cameron and web inventor, Tim Berners Lee.
When?
July 15-26, 2019
Monday through Friday, 9:00 a.m. – 4:30 p.m. daily.
Morning coffee and catered networking lunch provided.
Where?
UC Berkeley Graduate School of Journalism
121 North Gate Hall, Berkeley, CA 94720
Requirements & Prerequisites
This is a beginner course. No previous experience is required. Please contact us if you have questions as to the level of this course.

WiFi-ready laptop with at least 8GB memory.
Headphones.
Adobe Creative Cloud – Premiere, Photoshop, and Audition (7-day free trial + at least 1 additional paid week to use for the remainder of the course).

Computer literacy skills.
Comfortable with learning new equipment and software.
Proficiency with English.
Questions & Additional Information
In-depth information can be found on our Frequently Asked Questions page.  No video or audio recordings of the materials presented are permitted in any workshop.